The unique family entertainment destination of Crete!
Enjoy an original, interactive and fun day for all the family!
Meet the park
The Labyrinth Theme Park is a family destination park with numerous interactive activities and attractions. It is nestled in the scenic hills above the town of Hersonissos in an area of 15 hectares.
The main theme of the park is the Labyrinth, but there will be plenty of other things to do as well! Enjoy the variety of video viewings on the Minoan Civilization shown throughout the day in the projector room. Participate in a round of Mini-Golf, or allow the children a turn on the many quad bikes available! There is an Eco-Garden for nature lovers with Cretan aromatic herbs, local fruit and vegetables and many flowering plants, all labeled in many languages. Naturally, the Cretan Stone Labyrinth can also be enjoyed by the tiny tots.
After exercising your brain and legs, an impressive café, reminiscent of ancient Knossos, is there to serve and relax you! Refreshing drinks, a choice of mouthwatering and crisp salads and sandwiches and plenty of ice cream for the kids, will keep your hunger and thirst at bay!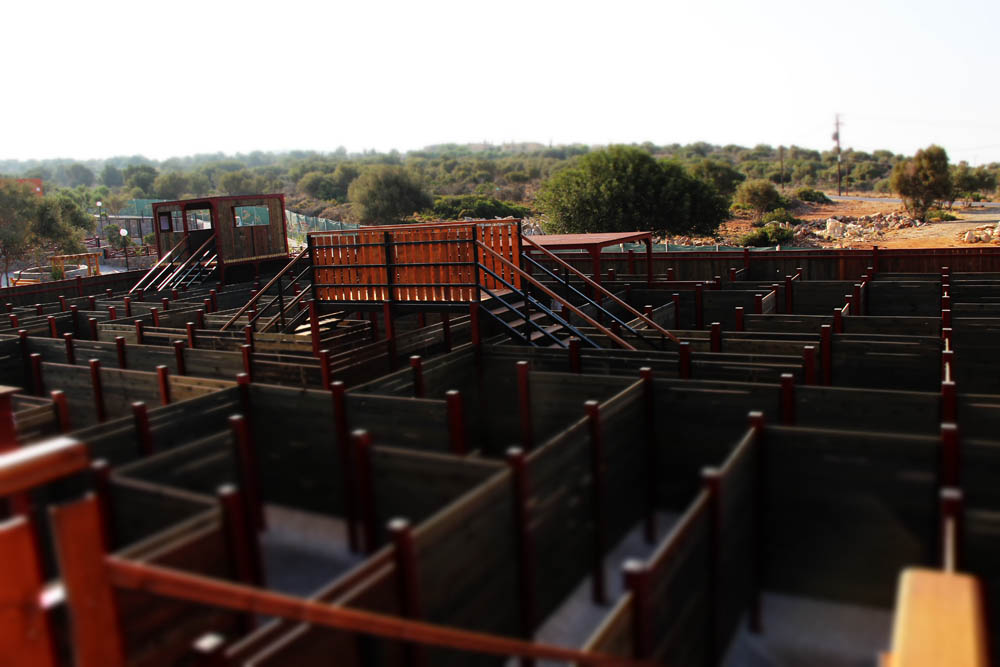 Admission to the Park (includes entrance into Labyrinth)
Adults and children over 11: 10€
Children 4 to 11: 6€
Children 4 and under: Free
Disabled: Free
Groups over 20 people, private parties and school excursions please contact tel.6975903303.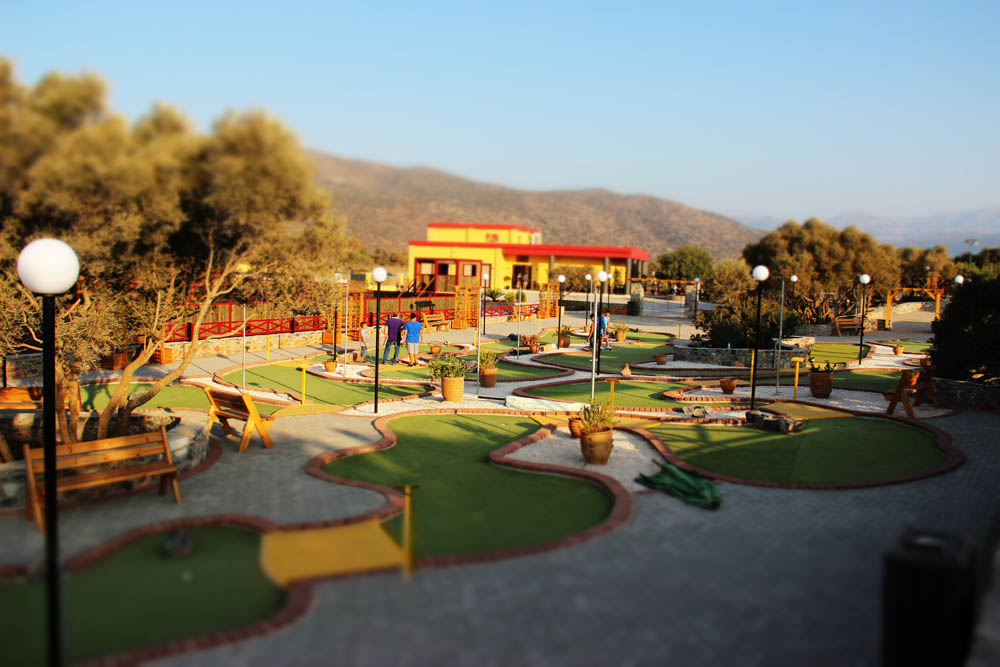 Trojan Horse: 3€
Mini Golf: 3€ additionally to park entrance
Quad bikes (only for children 4-11): 3€ additionally to park entrance
Horse rides 3€ additionally to park entrance
Pottery 3€
Archery 3€
Escape room 25€ (45' - max 5 persons)
Cretan Stone Labyrinth: Free
Miniature Village: Free
DVD: Free
Last admission into Labyrinth is one hour before closing time.
For entrance into Labyrinth, children under 6 must be accompanied by an adult.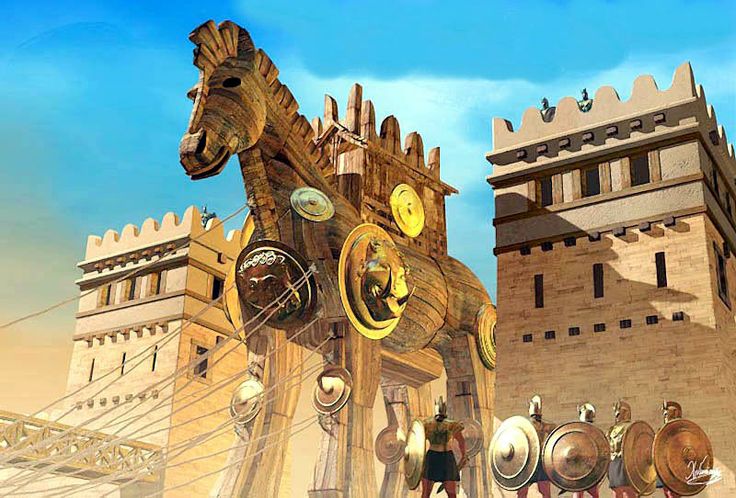 For more information or reservations please press here